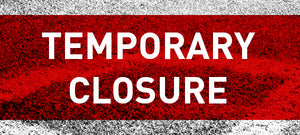 Xara Soccer COVID-19 Closure Information
Dear Xara Soccer Customers,

Effective March 20th, 2020, Xara Soccer headquarters will be closed due to the COVID-19 mandates made by the state of California. We will be closed for 30 days, or until further notice. 
Xara understands that this will cause disruption in the coming weeks and appreciate your understanding as we adapt to the reality of these changes.  Despite this mandated closure, Xara will continue to communicate with our customers via email, and when possible via phone. Please use the regular email channels you are accustomed to or call (800) 444-9272.
We thank you for your support and assure you that we will continue to respond to all communications during this period.
Yours In Soccer,
Xara Soccer
---